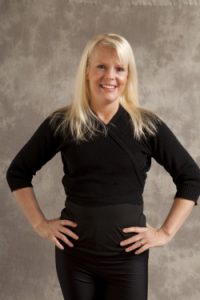 Caroline's dance education began as a toddler. While others were trying to navigate the ability to form words, she was learning the difference between plié, tendus and relevé.
She decided upon her life's direction at an early age, committing to her passion of dance.
Throughout the years she studied classical ballet, modern jazz, tap and national folk dance, along with singing, drama, gymnastics and the piano.
Caroline was able to find the time to perform in many dance competitions and countless dance and drama shows. Christmas pantomimes were a favourite for Caroline and performing as the lead role in Cinderella was a personal highlight.
She graduated stage school with a huge passion for choreography and top results in her six teaching exams with the National Association Teachers of Dancing and Allied Dancing Association.
At the age of eighteen, Caroline entered the world of professional dancing. This led her to many destinations around the world. She worked as a dancer in a large touring show in Portugal and spent two separate occasions dancing in Japan. She also spent two wonderful years as a dancer on cruise ships and travelled a lot of the world, including the whole of the Mediterranean, the Norwegian Fjords, Russia, Israel and Egypt. She also ran away and joined the circus in Denmark, where she was part of a huge Vegas styled magic act and one of her co-stars was a cheeky elephant called Belumba!
"Miss Dean" opened the Caroline Dean School of Dance at the Scout HQ in Davenport in February 1998 with a handful of children.
She also decided to update her qualifications and retrain into the International Dance Teachers Association and take four more teaching exams.
Miss Dean is extremely proud of her school and has helped it to grow and flourish.
The school continues to evolve with the creativity, commitment and ideas that Caroline brings to her classes.
She has welcomed many dancers through her doors and feels extremely privileged to be a part of so many dancer's and parents lives, past and present.
She has watched many dancers start at a very young age and grow and blossom as dancers. They have stayed with her for many years and have only left when it is time for University. Many of these dancers have since returned in the adult classes which is a testament to her teaching style and ability.
The Caroline Dean School Of Dance will always remain a friendly, constructive and happy place to be and Caroline and her team look forward to welcoming you.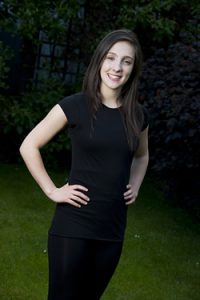 I started my first dance classes at age 4 at the Caroline Dean School of Dance…with Miss Dean!
I loved every moment of the classes, I had so much fun and learnt so much about dance and just knew that my future career had to involve dance.
My first ever job, age 16, was actually helping Miss Dean at the Dance School on a Saturday morning with the tiny tots, preparatory and primary classes.
I also completed many of my Ballet, Tap and Modern Exams with the amazing help from Miss Dean and appear in countless shows.
I went to Salford City College, Pendleton, to complete a BTEC Extended Diploma (Level 3) in Dance where I qualified with triple Distinction!
I took a gap year between college and university to try and better my knowledge and dance repertoire.
I visited Pineapple Dance Studios many times to take different classes including, yoga, contemporary, jazz and street.
In this year I also started to help teach Musical Theatre at a Youth Theatre Company in Stockport, where they hold many summer schools and put on many productions throughout the year.
I attended the University of Central Lancashire (UCLan) where I gained a 1st Class Degree in "Dance, Performance and Teaching".
Throughout my 3 year degree I was involved in many termly placements in primary schools, in high schools and in care homes.
I ended my Degree with a Research Project into how dance can benefit and help movement within the elderly.
Having Graduated in July 2016 I have been moving around the Lancashire and Trafford area delivering creative dance lesson within Primary Schools.
I thoroughly enjoy passing on my knowledge of dance to children and seeing them grow, enjoy and learn new things from dance.
I am extremely proud and excited to be invited back as a teacher to where it all started for me with Miss Dean at the Caroline Dean School of Dance.
I'm loving the Street Dance classes and I hope to inspire the children within these classes, just like Miss Dean inspired me!